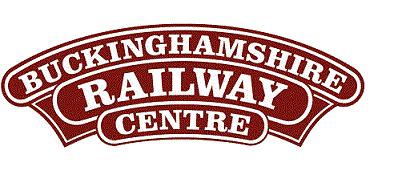 BRC Website Home
Quainton Virtual Stockbook - Visitors

Rebuilt LSWR 0298 Class - 2-4-0 Well Tank No. 30587
---
Photos:
Robert Frise - Beattie 30587 on a 2006 demonstration train in the Up Yard
Photos:
Robert Frise - Beattie 30587 with a demonstration train in 2006 in the Up Yard
---
The National Railway Museum's Rebuilt LSWR 2-4-0 Well Tank No. 30587 paid a visit to Quainton between the 17th and 25th June 2006, and again in 2007 and 2016. Beattie No. 30587 is the sister to Quainton's Beattie No. 30585. No. 30587 is normally resident at the Bodmin & Wenford Railway in Cornwall, close to where the last three Beattie well tanks finished their service with British Railways.
No. 30587 was accompanied on the visit to Quainton in 2006 by the National Railway Museum's replica Rocket locomotive.
During 2016 No. 30587 visited Quainton again for a Beattie Bash on the 29th / 30th May, after which she is scheduled to travel to the Dean Forest Railway and the National Railway Museum. At the end of the 2016 season both Beatties met again at the Bodmin & Wenford Railway's Autumn Steam Gala and Real Ale Festival on the 10th and 11th September, after which the current boiler certificate of Quainton's No. 30585 expired.
---
Photos:
Colin Ashman - Beattie 30587 visiting Quainton's Down Yard in 2007
Photo:
Colin Ashman - Beattie 30587 in Down Yard with 30585 in Up Yard in 2007
Photo:
Ben Jackson - Beattie 30587 in Up Yard during May 2016
---
Text © Quainton Railway Society / Photographs © Quainton Railway Society or referenced photographer
Email Webmaster
Page Updated: 14 October 2017