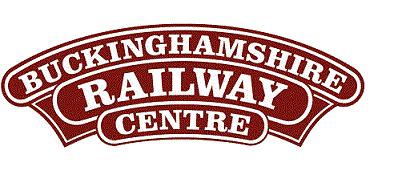 BRC Website Home
Quainton Virtual Stockbook - Passenger Stock - Mark I & II Carriages
MKI - E43190
---
Photos: Robert Frise - Mark I E43190 stabled in upyard
Brake Suburban E43190 entered traffic as 53190 and used on services to Alexandra Palace. A few weeks later it was transferred to Hatfield and Dunstable workings. In February 1955 it commenced duties at Kings Cross, and was renumbered 43190. 284 similar vehicles were built.
E43190 holds 72 seats and is an interesting vehicle as it was one of the last steam-hauled full compartment non-corridor braked coaches to be built for use in this country. It has aluminium doors.
Withdrawn by British Rail in April 1977, it arrived at Quainton from the Mid Hants Railway in 1985, having been swapped with BSK S34947. It was used extensively for passenger services in the downyard for many years. It has now been transferred to the upyard and extensively refurbished. Recently some ongoing maintenance has being carried out with the seats fitted with new ends and arm rests, with new picture frame glas been installed. Vacuum brake improvements, an emergency horn and a solar panel to power auxillaries have also been installed.
---
| | | | | | |
| --- | --- | --- | --- | --- | --- |
| Origin :- | British Rail | Date Built :- | 1954 | Number :- | E43190 |
| Diagram :- | 371 | Lot :- | 30093 | | |
| Type :- | Brake Suburban | Builder :- | British Rail - Doncaster | Owner :- | QRS |
| Status :- | Operational | Location :- | Downyard | Accession Number :- | W/0041 |
---
Text © Quainton Railway Society / Photographs © Quainton Railway Society or referenced photographer
Email Webmaster
Page Updated: 04 March 2012