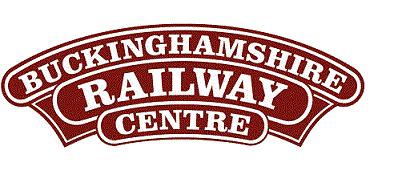 BRC Website Home
Quainton Virtual Stockbook
Quainton Guides

Illustrated Programme No. 3 Late Summer 1972
Welcome to Quainton
---
The committee of the Quainton Railway Society would like to take this opportunity of welcoming you to Quainton today, and hope that you have an enjoyable visit. We have something here for all the family to enjoy, and we hope that you will take a ride behind a steam train, either in our ex Great Northern Railway six-wheeled coach or in a variety of open wagons. The latter are by far the more popular, especially with the youngsters, as they can really see (and smell!) the engines at work. The locomotives will work on a rota basis throughout the weekend to give the chance of seeing different types hauling the stock.
No doubt many of you will be taking either black and white photographs or colour slides over the weekend, as from past experience it is difficult to move a few feet anywhere near a locomotive without finding ones-self in the viewfinder of a camera. Many hundreds of feet must be exposed, and we would very much like to see the results of your work. If you have any good prints or slides taken at Quainton Road, please send them to me (at the address on the back cover) if you are prepared to let us use them for possible reproduction in Society publications. Once again, we wish you an enjoyable visit and hope to see you again next year. If you would like to become a member, our membership secretary will be very pleased to hear from you. Details on back cover. In the interests of safety and consideration of your fellow travellers please bear the following points in mind :
PLEASE:
Keep inside the roped boundaries and do not trespass on British Rail property
Cross the main BR line ONLY by the footbridge
Place litter in the bins provided
Keep your dog on a lead
Take care when walking over or near track. Every precaution has been taken to ensure your safety, but remember that locomotives, like cars, cannot stop dead.
---
Photo:
P I Clarke - Sir Thomas Being Unloaded at Quainton, June 1969
---
Notes:
The text in this Quainton Railway Society publication was written in 1972 and so does not reflect events in the 40+ years since publication. The text and photographs are repeated verbatim from the original publication, with only a few minor grammar changes but some clarifying notes are added if deemed necessary. The photos from the original publication are provided as scans in this internet version of this long out of print publication.
Reference:
Illustrated Programme No. 3 Late Summer 1972
---
Text © Quainton Railway Society / Photographs © Quainton Railway Society or referenced photographer
Email Webmaster
Page Updated: 07 December 2017