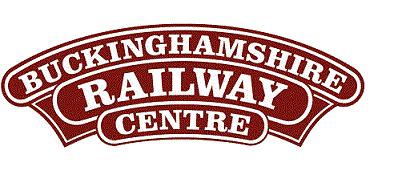 BRC Website Home
Quainton Virtual Stockbook
Quainton News Archive - Quainton News No. 100 - October 2008

BR(WR) Modified Hall Class 4-6-0 No. 6989 Wightwick Hall

6989 update - Jeff Jackson
---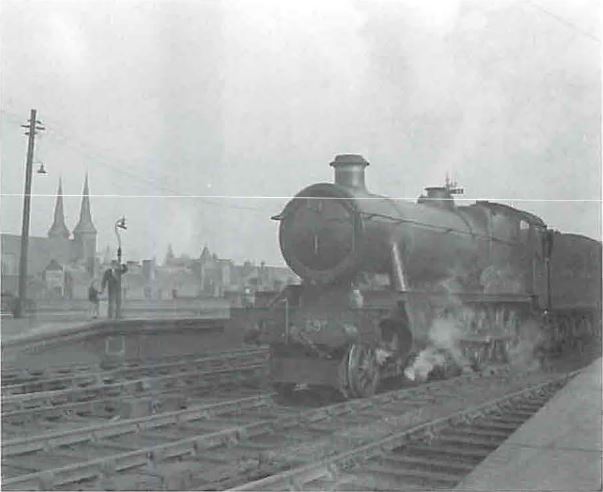 Photo:
J M Hutchings - 6989 at Birmingham Snow Hill - 4 Sep 48 after 6 months in service
---
We continue to build the history of the locomotive and have now amassed 56 pictures of her in service. Two of the most recent acquisitions are particularly interesting, as they are the earliest and latest dated pictures we have of her in service. They have helped us confirm the livery that she was in when she left Swindon and at the time she was condemned. In both cases the livery was Brunswick green. We will feature the one taken shortly before withdrawal next time.
So far this year we have dedicated most of our efforts to the tender frame and we are now very close to finishing the vacuum and steam heat pipe work. The brake components are away being machined and we expected them back by the end of June, but they were delayed and we now expect them in early October. We have therefore returned to tank construction work and have now fitted the tank base plate and the sump. We recovered the water scoop column and fitted it. We are especially pleased about this, as we had thought that this was lost forever and did not relish the expense and hassle of finding a replacement, or making a replica.
---
Photo:
Rod Wallis - The water scoop column - photo left and the hand brake column - photo right, are highly visible evidence of the good progress we are making. If you look closely you can also see the completed vacuum pipe work bottom left and the steam heat pipe work just right of centre
---
Another milestone was reached on 2nd September when the tender and loco were reunited for the first time in 15 years when the frame and 6989 were relocated to our new home in the ex-King shed.
---
Photo:
Chris Tayler - Tender and locomotive reunited again on 2nd Sep 08
---
Notes:
The text in this Quainton Railway Society publication was written in 2008 and so does not reflect events in the 6+ years since publication. The text and photographs are repeated verbatim from the original publication, with only a few minor grammar changes but some clarifying notes are added if deemed necessary. The photos from the original publication are provided as scans in this internet version of this long out of print publication.
Reference:
6989 update - Jeff Jackson - Quainton News No. 100 - October 2008
---
Text © Quainton Railway Society / Photographs © Quainton Railway Society or referenced photographer
Email Webmaster
Page Updated: 02 December 2017