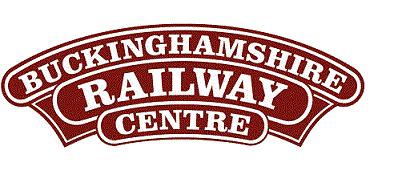 BRC Website Home
Quainton Virtual Stockbook
Quainton News Archive - Quainton News No. 100 - October 2008

Hudswell Clarke 0-4-0ST No. 1742 Millom

Where are they now? - Millom
---
John Hutchings comments on the qn 99 article on the overhaul of Millom and provides photographs of her arrival at Quainton and whilst in service at Hodbarrow. Currently Millom is doing a national tour having been loaned to Bressingham and the Lincolnshire Wolds Railway.
"The article by Adrian Corke in qn 99 was very interesting and I can add a little information. Millom actually arrived at Quainton on 22th March 1970, witness the picture below of unloading in progress. Incidentally, the white mini traveller in the background was Austin Harland's and at that time a good proportion of our sales stock would fit into the back! The other photograph was taken during Millom's working days at Hodbarrow Ironstone mines on 5th June 1965. The wooden enclosure on the cab was to protect the crew from the elements at this exposed location".
---
Photo:
John Hutchings
Photo:
John Hutchings
---
"Regarding the 2 photographs on page 14 of qn 99, I think the lower photograph was taken in April 1966, not June, witness the lack of leaves on the tree. My trusty Mark l Cortina GNK 156C is on the left with Graham Mimm's scooter alongside and David Alexander's Austin A35 with the boot open. All relics themselves now! The upper photograph is notable in that we saw no less than three locomotives that day that later came to Quainton. The Aveling illustrated, Peckett Hornpipe at Holborough Cement Works and No 3 our Hawthorn Leslie, working late in the evening at Swanscombe cement works. Happy days!"
John Hutchings
---
Notes:
The text in this Quainton Railway Society publication was written in 2008 and so does not reflect events in the 6+ years since publication. The text and photographs are repeated verbatim from the original publication, with only a few minor grammar changes but some clarifying notes are added if deemed necessary. The photos from the original publication are provided as scans in this internet version of this long out of print publication.
Reference:
Where are they now? - Millom - Quainton News No. 100 - October 2008
---
Text © Quainton Railway Society / Photographs © Quainton Railway Society or referenced photographer
Email Webmaster
Page Updated: 02 December 2017