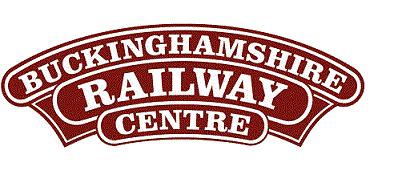 BRC Website Home
Quainton Virtual Stockbook
Quainton News Archive - Quainton News No. 100 - October 2008

TPO Exhibition - Sheila Lobley and Peter Hoskings
---
The TPO Committee will open the TPO vehicles for visitors on the last Sunday of every month, Bank Holidays and on Special Events (except Day out with Thomas and Santa Steamings). Stewards will open the vehicles between 13.00 and 16.00 (maybe earlier / later if they have time and we're busy). The first occasion was the bank holiday Sunday 25th August. The last openings of 2008 will be on Sundays 19th and 26th October, so if you have not already had a look inside come along and be surprised.
There's a fantastically realistic display in the sorting coach and hundreds of letters and packages for the visitors to sort. In the accompanying stowage coach a video is constantly playing. This is usually the iconic "Night Mail", but can be varied to suit groups with specific interests.
Sheila Lobley has created, with the help of the Bucks Herald Archives, a display on the Great Train Robbery, which took place just south of Linslade in August 1963. Another exhibit gives details of the final Great Western Up TPO at Reading on 9th January 2004. There will soon also be permanent displays on the history of rail mail and TPO's.
---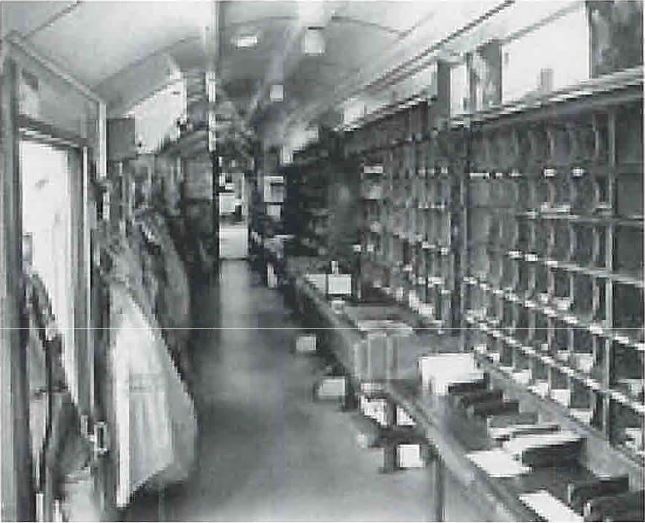 Photo:
The TPO interior - reproduced from our new website
---
The TPO Group would welcome more volunteers on the occasional Sunday to steward the TPO. No experience is needed, as we can offer "on-the job" training with Ray James who used to receive mail from the TPO's at Leighton Buzzard station.
The Stowage Vehicle is due to go under cover after Christmas to enable the roof to be refurbished and made watertight. Any assistance on this task would be most welcome.
You can volunteer your services as stewards by turning up on an open Sunday, contacting Peter Hoskings at the Centre, or emailing Sheila. There is one steward per coach so you will not be alone.
---
Notes:
The text in this Quainton Railway Society publication was written in 2008 and so does not reflect events in the 6+ years since publication. The text and photographs are repeated verbatim from the original publication, with only a few minor grammar changes but some clarifying notes are added if deemed necessary. The photos from the original publication are provided as scans in this internet version of this long out of print publication.
Reference:
TPO Exhibition - Sheila Lobley and Peter Hoskings - Quainton News No. 100 - October 2008
---
Text © Quainton Railway Society / Photographs © Quainton Railway Society or referenced photographer
Email Webmaster
Page Updated: 02 December 2017