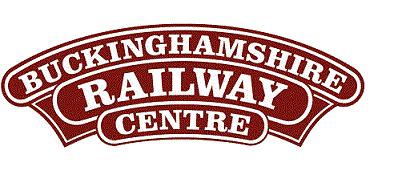 BRC Website Home
Quainton Virtual Stockbook
Quainton News Archive - Quainton News No. 100 - October 2008

Quainton Road back on the National Rail Network?
---
Derek Mulquin provided this ticket and points out that it would suggest that we were back on the National network? Derek explains why:
As usual, the charter train on the Bank Holiday of 27th August 07 between Aylesbury and Quainton Road. Aylesbury Station always sells tickets for this service using Edmonson type card tickets supplied by QRS. However, on this occasion they used their own current NR (BR) tickets as can be seen below, thus suggesting that for the first time in since 1963 (when regular passenger train services to Quainton Road ceased) Quainton Road was back on the National Rail Network!
---
---
Notes:
The text in this Quainton Railway Society publication was written in 2008 and so does not reflect events in the 6+ years since publication. The text and photographs are repeated verbatim from the original publication, with only a few minor grammar changes but some clarifying notes are added if deemed necessary. The photos from the original publication are provided as scans in this internet version of this long out of print publication.
Reference:
Quainton Road back on the National Rail Network? - Quainton News No. 100 - October 2008
---
Text © Quainton Railway Society / Photographs © Quainton Railway Society or referenced photographer
Email Webmaster
Page Updated: 02 December 2017