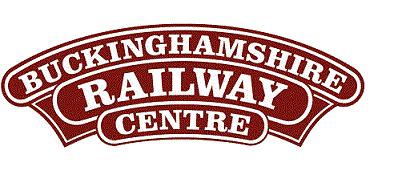 BRC Website Home
Quainton Virtual Stockbook
Quainton News Archive - Quainton News No. 103 - April 2010

Annual Grand Draw 2009
---
Here is a message from Eric ("Dusty') Miller about the annual grand draw.
Despite the appalling state of the British economy I am pleased to say that the visitors and membership have responded superbly to the call! This year's total reached the magnificent sum of £3562.37 with a final profit figure of £2923.52. This will certainly be sufficient to refurbish the weighbridge building and to complete some other work on buildings. These funds are raised for a specific purpose and are dedicated or ring-fenced for that specific purpose alone i.e. the restoration or maintenance of our buildings, some of which are now showing signs of many years of neglect. These funds will only go a part way to solving the problem, so this year funds will be allocated 50:50 to buildings and towards the boiler fund of 6989, both of which are very deserving causes. I would appeal to all members to sell or purchase tickets. All well and good (you may say) for him to preach to us! However, I've never asked members to do what I've not done myself - for your information my contribution in 2009 was £2013 - so please go to it and raise over £3000 clear profit in 2010!
---
Notes:
The text in this Quainton Railway Society publication was written in 2010 and so does not reflect events in the 4+ years since publication. The text and photographs are repeated verbatim from the original publication, with only a few minor grammar changes but some clarifying notes are added if deemed necessary. The photos from the original publication are provided as scans in this internet version of this long out of print publication.
Reference:
Annual Grand Draw 2009 - Quainton News No. 103 - April 2010
---
Text © Quainton Railway Society / Photographs © Quainton Railway Society or referenced photographer
Email Webmaster
Page Updated: 06 December 2017