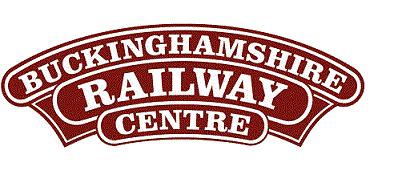 BRC Website Home
Quainton Virtual Stockbook
Quainton News Archive - Quainton News No. 11 - March 1972

Editorial
---
Quainton News takes on a new look for the first issue of 1972 and we hope you like it. Another new publication which should appear before Easter is our new Stock List which is real value for money. The start of our third operating season is a time of suppressed excitement. Who can tell what the year will bring? Our plans have been made to give all visitors a warm welcome and plenty of entertainment and interest, in return for the money they have paid to reach Quainton, to enter our premises and to ride on our trains. These folk are our customers and we must all remember that the Society's future depends largely on the income from Open Days. So, let us give our visitors a good time!
During the 'closed' season a lot of good work has been done by many members and they deserve a sincere "thank you" for the efforts. Since the last News we have been very pleased to meet a number of new volunteers, especially in the Locomotive Department but there is still a terrific amount to do in all sections. In 1972 we hope to secure the large up-side yard and new plans for covered accommodation should be several steps nearer realisation. Nationally, railway preservation is going from strength to strength and several Light Railway Orders are likely to be granted in the coming months. All the portends are indicating an exciting year and we hope you are able to share in the fun at Quainton.
---
Notes:
The text in this Quainton Railway Society publication was written in 1972 and so does not reflect events in the 40+ years since publication. The text and photographs are repeated verbatim from the original publication, with only a few minor grammar changes but some clarifying notes are added if deemed necessary. The photos from the original publication are provided as scans in this internet version of this long out of print publication.
Reference:
Editorial - Quainton News No. 11 - March 1972
---
Text © Quainton Railway Society / Photographs © Quainton Railway Society or referenced photographer
Email Webmaster
Page Updated: 17 October 2017