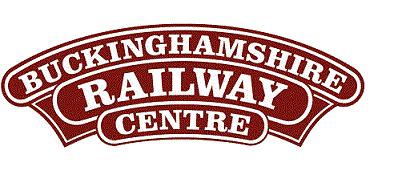 BRC Website Home
Quainton Virtual Stockbook
Quainton News Archive - Quainton News No. 11 - March 1972

Station and Depot - by Ray Hedley
---
Steady progress on building repairs can be reported but there's so much to do and so few offer to help. Many thanks to those who have given a hand and a special pat on the back for the completion of the ladies' loo by a member.
BR have finished the repairs to the footbridge and we are trying to square up the landing brickwork piers and concreting the lintels. Fencing of the past and wire type has been erected on our boundary between the down yard and the main line and we trust this will keep folk from straying from our property.
---
Notes:
The text in this Quainton Railway Society publication was written in 1972 and so does not reflect events in the 40+ years since publication. The text and photographs are repeated verbatim from the original publication, with only a few minor grammar changes but some clarifying notes are added if deemed necessary. The photos from the original publication are provided as scans in this internet version of this long out of print publication.
Reference:
Station and Depot - by Ray Hedley - Quainton News No. 11 - March 1972
---
Text © Quainton Railway Society / Photographs © Quainton Railway Society or referenced photographer
Email Webmaster
Page Updated: 17 October 2017