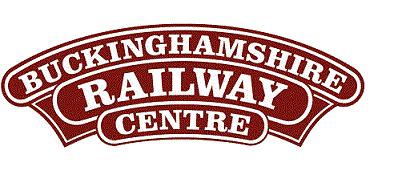 BRC Website Home
Quainton Virtual Stockbook
Quainton News Archive - Quainton News No. 13 - September 1972

From the Membership Secretary
---
Please would those who have not yet renewed their subscriptions do so by the end of September or this will be the last News they will receive. As next year's magazine will probably be even bigger and better they will only be wondering what they have missed.
£36 has, so far been received as donations sent with subscriptions. Thank you very much to members for their generosity. The money has been put towards the cost of moving the newly acquired vans from Bicester to Quainton.
---
Notes:
The text in this Quainton Railway Society publication was written in 1972 and so does not reflect events in the 40+ years since publication. The text and photographs are repeated verbatim from the original publication, with only a few minor grammar changes but some clarifying notes are added if deemed necessary. The photos from the original publication are provided as scans in this internet version of this long out of print publication.
Reference:
From the Membership Secretary - Quainton News No. 13 - September 1972
---
Text © Quainton Railway Society / Photographs © Quainton Railway Society or referenced photographer
Email Webmaster
Page Updated: 20 October 2017