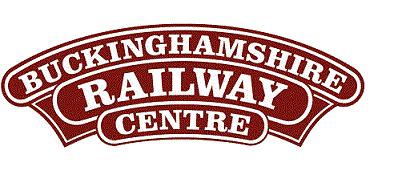 BRC Website Home
Quainton Virtual Stockbook
Quainton News Archive - Quainton News No. 14 - December 1972

Editorial
---
May I start my quarterly page with a personal thank you to those members who have helped me during the year by keeping me posted with news and articles. My No. 1 Agent, Anthea Hanscomb has been a tower of strength and I know she has ferreted the information from all sorts of places and from anybody who might have been able to contribute. Please keep the flow of news going to the above address. Incidentally, the number of my house is 12 and not 10 because the GPO decided to do a spot of renumbering. My telephone is Hythe xxxx.
1972 has been a splendid year for railway preservation and for Quainton. Much more has been achieved than at one time seemed possible and yet there is still a great deal of work to do. Our own aspiration was to have ended the year in full possession of the Quainton Road east yard but that news must wait for 1973. Meanwhile we have the major job of re-erecting the Wembley shed and this task has now started. In the PW Department Chris Britten and his lads are planning the work of laying the track into the new premises. The steady flow of rolling stock onto the site has continued throughout the year and we now have the second largest collection of steam locomotives in the country owned by a Society of our character. The highlight of the locomotive arrivals has undoubtedly been Bodmin and this engine is proving to be a great attraction to visitors. A second fireless locomotive is expected soon from Laportes at Luton and 1973 may see one of our pair of this type in steam.
May I, on behalf of the Committee, say a big thank you to those people who, by delivering 'Quainton News' and the worksheet by hand, have helped to keep down postage costs. Perhaps you could offer your services to do this useful job. Your aid would be much appreciated by those who have been bearing the brunt of the work. So, at this season of goodwill may I close by wishing you and yours a very Happy Christmas and a peaceful New Year with plenty of progress and even maybe some prosperity!
---
Notes:
The text in this Quainton Railway Society publication was written in 1972 and so does not reflect events in the 40+ years since publication. The text and photographs are repeated verbatim from the original publication, with only a few minor grammar changes but some clarifying notes are added if deemed necessary. The photos from the original publication are provided as scans in this internet version of this long out of print publication.
Reference:
Editorial - Quainton News No. 14 - December 1972
---
Text © Quainton Railway Society / Photographs © Quainton Railway Society or referenced photographer
Email Webmaster
Page Updated: 20 October 2017