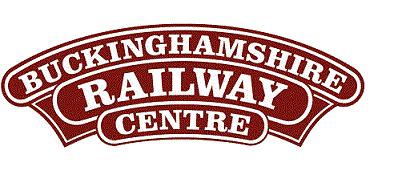 BRC Website Home
Quainton Virtual Stockbook
Quainton News Archive - Quainton News No. 15 - March 1973

Works and Shed, Quainton
---
Photo:
P I Clarke - Site Cleared for Wembley Shed 11 November 1972
---
When the team tackled the demolition of the Dawson building at Wembley Park Station the prospects of rebuilding it at Quainton really did seem rather remote. Now it's becoming a reality. On 11th November a JCB digger spent the day clearing the site and making the excavations, four feet square and four feet deep for the column bases. The concrete for these foundations were poured during the first two weekends in January and finished in February. Premixed concrete was delivered by lorry and then moved to the site in one of the Bicester open wagons. Many members worked very hard indeed and we are all very grateful to them. Progress will continue with the erection of stanchions and framework. A building 105 feet long and 30 feet wide is growing at Quainton. Well done the workers. (see Depot News).
We are now able to release details of plans for a restoration building in the down yard: plans which have been prepared by our Secretary as shown on Drawing No QRS 113 which we will reproduce in a future issue. This building will have three roads and it will be situated on the right hand side of our entrance by the farm on the Waddesdon road. The front of the building will be in line with the buffer depot next door. Rail tracks will be arranged so that the existing three lines are realigned to serve the building and the centre road will be taken through a back door on the path of the Brill tramroad as far as the buffer stops. The restoration building will cost a lot of money and it will be financed jointly by the Society and by private individuals. Phase 1 will comprise the first 90 feet length of the shed. The width will be 45 feet over the main structure and 54 feet over the entire width of the building. Phase 2 will include two workshops and stores which will add 30 feet to the overall length. The Society will use the centre of the three roads and, later, the workshop, while the two outer roads, each with a small lock up shop will be privately occupied. The Society will remain the owners of the building but members who have financed the sections will have long term agreements which will be of mutual advantage to both parties. The future prospects are very good as the facilities for restoration and preservation take shape at Quainton.
---
Notes:
The text in this Quainton Railway Society publication was written in 1973 and so does not reflect events in the 40+ years since publication. The text and photographs are repeated verbatim from the original publication, with only a few minor grammar changes but some clarifying notes are added if deemed necessary. The photos from the original publication are provided as scans in this internet version of this long out of print publication.
Reference:
Works and Shed, Quainton - Quainton News No. 15 - March 1973
---
Text © Quainton Railway Society / Photographs © Quainton Railway Society or referenced photographer
Email Webmaster
Page Updated: 21 October 2017