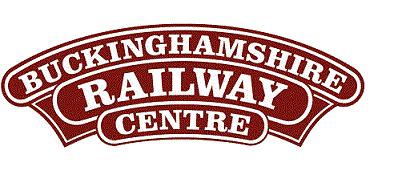 BRC Website Home
Quainton Virtual Stockbook
Quainton News Archive - Quainton News No. 20 - Summer 1974

Editorial
---
The phrase appealed to me. It was exactly the right and proper basis for a happy organisation and it was in the report of the Society's Annual General Meeting. What did it say? Simply that 'Everything the Society stands for is perfectly safe and absolutely secure'. When you think about that sentence you cannot fail to appreciate the wisdom of the decisions made by the Executive Committee in the past five years since we came to Quainton. Their policy has been to buy and not to borrow; to make all our treasured railway relics perfectly safe and absolutely secure.
The purchase of the down side yard and the Brill sidings complete with all the track was our first achievement. We own all the track in the east yard too. Now we are waiting for British Rail to give us the all clear to buy the land on the up side. Our finances are sound. Some money is being directed to the construction of the new restoration building for which the Society are finding one third of the cost. It will take quite a lot of capital but we have final planning permission and the work is underway. In the future there will be other opportunities. One day we may have the chance of a longer length of running track and we will need some suitable carriages. Elsewhere in this issue there is a suggestion that you might like to make a contribution to buy some standard BR coaches while these are still available. It is an excellent idea and you will be pleased if, in the future, you are able to say 'I bought a part of that carriage'.
This little homily is for our readers who are not yet members of the QRS. It is written to let you know how firmly we are established. We may not be a spectacular Society but we reckon we are good and sound. We'd like you to join us! Why not now? On the back page is the Membership Secretary's address! She will love to hear from you!
---
Notes:
The text in this Quainton Railway Society publication was written in 1974 and so does not reflect events in the 40+ years since publication. The text and photographs are repeated verbatim from the original publication, with only a few minor grammar changes but some clarifying notes are added if deemed necessary. The photos from the original publication are provided as scans in this internet version of this long out of print publication.
Reference:
Editorial - Quainton News No. 20 - Summer 1974
---
Text © Quainton Railway Society / Photographs © Quainton Railway Society or referenced photographer
Email Webmaster
Page Updated: 28 October 2017