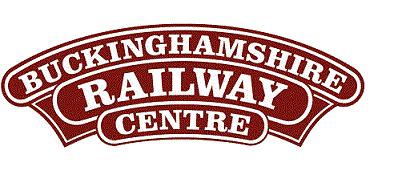 BRC Website Home
Quainton Virtual Stockbook
Quainton News Archive - Quainton News No. 25 - Autumn 1975

Editorial
---
Photo:
J R Fairman - Focus on Quainton
---
The 150th Anniversary of the first steam hauled passenger train on a public railway was on September 27th although the activities commemorating this official opening date have been a feature of this memorable summer. We were sorry we could not send an exhibit to the Rail 150 Exhibition at Shildon and it would have been a great achievement to have had a locomotive in steam from Quainton at the Steam Cavalcade on August 31st. We did give careful consideration to the practicability of concentrating our restoration efforts on L44 but we decided to continue with the task of completing the major overhaul of the Beattie well tank. We hope our members will agree with this decision which was also financially sound.
The work on 0314, formerly 30585, started nearly three years ago and it is nearly finished. Originally the intention was to celebrate the Centenary of the building date of our distinguished veteran by steaming her last year but the project was too formidable. Our grateful thanks to all who have played their part in the return of the Beattie well tank to steam and who will be giving the same care and attention to L44, the Metropolitan 0-4-4T. We had nearly 6500 visitors to Quainton during the August holiday Open Days, the best total ever for this weekend and we are sure 1976 will be a year when we are able to offer even better enjoyment at our depot for the public and for our members.
---
Notes:
The text in this Quainton Railway Society publication was written in 1975 and so does not reflect events in the 40+ years since publication. The text and photographs are repeated verbatim from the original publication, with only a few minor grammar changes but some clarifying notes are added if deemed necessary. The photos from the original publication are provided as scans in this internet version of this long out of print publication.
Reference:
Editorial - Quainton News No. 25 - Autumn 1975
---
Text © Quainton Railway Society / Photographs © Quainton Railway Society or referenced photographer
Email Webmaster
Page Updated: 28 October 2017