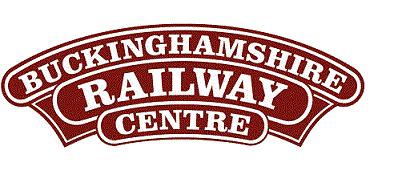 BRC Website Home
Quainton Virtual Stockbook
Quainton News Archive - Quainton News No. 25 - Autumn 1975

On the Main Line
---
(See Centre Spread showing the 2.50)
On the Open Day on Sunday, 24th August, we had three trains past Quainton on the main line. All were going north and were permanent way trains from relaying on the Princes Risborough branch. Warnings were announced on the new public address system but it shows how careful we must be. We believe these were the first BR trains, except the Quaintonian, to pass through on an Open Day. They were all double headed, 25072 and 25193 at 10.50, 25070 and 25175 at Noon, and 25314 and 25178 at 2.50.
---
Notes:
1 - Obviously we can no longer supply these items at the prices offered in 1975, if at all!
Notes:
The text in this Quainton Railway Society publication was written in 1975 and so does not reflect events in the 40+ years since publication. The text and photographs are repeated verbatim from the original publication, with only a few minor grammar changes but some clarifying notes are added if deemed necessary. The photos from the original publication are provided as scans in this internet version of this long out of print publication.
Reference:
On the Main Line - Quainton News No. 25 - Autumn 1975
---
Text © Quainton Railway Society / Photographs © Quainton Railway Society or referenced photographer
Email Webmaster
Page Updated: 28 October 2017