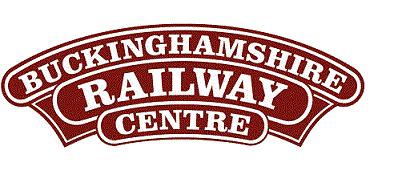 BRC Website Home
Quainton Virtual Stockbook
Quainton News Archive - Quainton News No. 26 - Winter 1975

Editorial
---
Photo:
J R Fairman - Beattie Resplendent!
---
Sometimes it is difficult to imagine how long it is since an important event took place. Radio quiz programmes are often based on this problem of memory of dates which most of us have. So I'm sure you will be surprised (just a little!), by the reminder that it was 1969 when we first moved stock into Quainton Road. Ah, yes, I recall the day well, is what many an 'old stager' is murmuring into his beard! And it is true that many of those stalwarts who were present at those far off days, seven years ago, are still carrying the major load of organisation and site work today. And it is true that most of this gallant band are thoroughly enjoying themselves and are very pleased and proud to see the continued splendid progress which we try to report in these quarterly issues of Quainton News.
In a week or two we will start a New Year. and may it be a very happy one for you and yours. At the end of 1976 we want to be able to say 'What a wonderful response to the Editor's call for more members to take an active part in the QRS'! That's what this is all about! We need YOUR help. Why not make a day a month at Quainton? Please! What a great New Year Resolution! Thanks!
Oh! By the way, have YOU sent your entries for the Photographic Competition yet? There are only a few days left. Now, reach for those slides and prints .....
---
Notes:
The text in this Quainton Railway Society publication was written in 1975 and so does not reflect events in the 40+ years since publication. The text and photographs are repeated verbatim from the original publication, with only a few minor grammar changes but some clarifying notes are added if deemed necessary. The photos from the original publication are provided as scans in this internet version of this long out of print publication.
Reference:
Editorial - Quainton News No. 26 - Winter 1975
---
Text © Quainton Railway Society / Photographs © Quainton Railway Society or referenced photographer
Email Webmaster
Page Updated: 04 November 2017