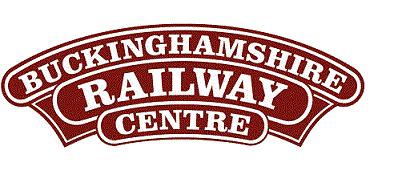 BRC Website Home
Quainton Virtual Stockbook
Quainton News Archive - Quainton News No. 29 - Autumn 1976

Christmas Draw! Look!
---
Chris Taylor is the organiser of this year's raffle and the money raised will be donated to that worthy cause, the Society! Books of 5 tickets are available and cost 25p Great cash prizes of £25, £15 and £10 will be drawn on 11th December and there are 25 other prizes of £1. Chris's address is xxx Xxxxxxxxxxx Xxxx, Xxxxxxx, Xxxxxxxxx. Now then you backroom armchair members, here's your chance to help the QRS. Why not sell as many books as you can to your friends and family. £25 will be useful at Christmas!
---
Notes:
The text in this Quainton Railway Society publication was written in 1976 and so does not reflect events in the 39+ years since publication. The text and photographs are repeated verbatim from the original publication, with only a few minor grammar changes but some clarifying notes are added if deemed necessary. The photos from the original publication are provided as scans in this internet version of this long out of print publication.
Reference:
Christmas Draw! Look! - Quainton News No. 29 - Autumn 1976
---
Text © Quainton Railway Society / Photographs © Quainton Railway Society or referenced photographer
Email Webmaster
Page Updated: 11 November 2017