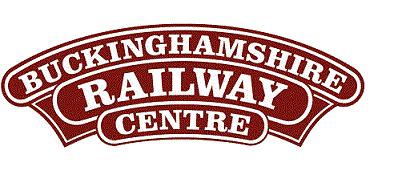 BRC Website Home
Quainton Virtual Stockbook
Quainton News Archive - Quainton News No. 33 - Winter 1977 / 8

Schools Steamings
---
Austin Harland has sent some notes which enlarge the brief report in the Summer issue on page 23. The total of nearly 800 children who came to Quainton in June was made up of parties from Aylesbury, High Wycombe, Amersham, Milton Keynes, Farnham Common and Harrow.
Each party was conducted on a tour by one of our members and the children inspected the rolling stock and facilities in the Restoration Building. They also visited the museum and were shown locomotives and carriages under repair and being restored. The features of a footplate were next explained and then followed the undoubted highlight of each and every visit; a trip on the train with steam, of course! A double run was the order of the day, once slowly and then a little bit faster. After this pleasure the parties were free to visit our Shop and the Refreshment Department. For 1978 we have notified local schools through the Bucks Education Department of our plans to be open on the four days immediately after the June Steaming Sunday, i.e., June 26th to 29th. We would like to expand this educational facet of our Society's activities but this ambition will only be realised if enough members offer their help as stewards or train crews.
An additional steaming took place on 17th August when about 80 children from Hendon visited us. They had intended to stay for about two hours but their bus, an ex-Nottingham City double decker broke down. Dancing on the Brill platform and a football match in the car park kept them happy until they finally left at teatime!
---
Notes:
The text in this Quainton Railway Society publication was written in 1977 and so does not reflect events in the 38+ years since publication. The text and photographs are repeated verbatim from the original publication, with only a few minor grammar changes but some clarifying notes are added if deemed necessary. The photos from the original publication are provided as scans in this internet version of this long out of print publication.
Reference:
Schools Steamings - Quainton News No. 33 - Winter 1977 / 8
---
Text © Quainton Railway Society / Photographs © Quainton Railway Society or referenced photographer
Email Webmaster
Page Updated: 14 November 2017