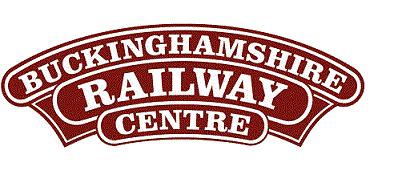 BRC Website Home
Quainton Virtual Stockbook
Quainton News archive - Quainton News No. 34 - Spring 1978

The Job Creation Programme - Improvement Scheme, Phase II at Quainton
---
It is very good news to be able to report that The Manpower Services Commission has approved our most recent programme of improvements and allocated a sum of up to £22,600 for eight workers to be employed up to the end of 1978. An additional sum has also been made available to offset specific costs including £1,885 for materials and supplies.
The projects which will be concentrated on are the following: -
Clearing the up yard headshunt and erecting a fence alongside the track after it has been moved over a few feet. If locomotives are available some steaming may take place on Open Days along this track.
Further work on the Wembley Building which, on completion will only leave the main doors and the cladding. If funds permit the cladding will also be done. In the programme the framework will have additional bracing fixed and the structure will be concreted down, walkways will be laid and walls, about 6ft high will be built from the foundations.
The building work on the machine shop will be finished.
Under Mike Gorden's guidance some repairs and restoration will be carried out to the rolling stock now used on Open Days while Mike will devote his attention to the LNWR Kitchen-Diner. Further work may depend on the standard of the craftsmanship available.
A raised walkway will be built alongside the LNWR Diner to permit visitors to view the interior of the coach through the windows.
Paths and fencing will be laid and improved along the west side of the site.

General site tidying and improvements will be carried out.
The locomotive inspection pit in the up yard will be renovated.
Some additional work will be carried out on the up yard building.
If funds permit the water column will be erected in the up yard.
Again, if funds allow the materials cost, a locomotive pit will be constructed in the down yard.
---
Notes:
The text in this Quainton Railway Society publication was written in 1978 and so does not reflect events in the 37+ years since publication. The text and photographs are repeated verbatim from the original publication, with only a few minor grammar changes but some clarifying notes are added if deemed necessary. The photos from the original publication are provided as scans in this internet version of this long out of print publication.
Reference:
The Job Creation Programme - Improvement Scheme, Phase II at Quainton - Quainton News No. 34 - Spring 1978
---
Text © Quainton Railway Society / Photographs © Quainton Railway Society or referenced photographer
Email Webmaster
Page Updated: 17 November 2017