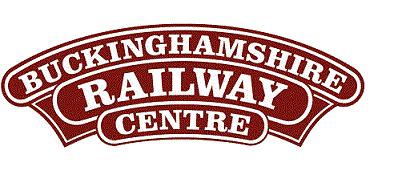 BRC Website Home
Quainton Virtual Stockbook
Quainton News archive - Quainton News No. 34 - Spring 1978

Amersham Meetings
---
Since September regular monthly meetings have been held at the Community Centre, Amersham and have attracted an average attendance of about 20 members and visitors. The first meeting enjoyed Austin Harland's slides of the final days of BR steam and some of Peter Hoskings early views of Quainton. In October the speaker was from the Leighton Buzzard NGR and in November Mick Sell's slides of the Rail150 cavalcade were a pleasure to see. December's meeting received an ARPS sequence of slides entitled 25 Years of Achievement. The audience in January were privileged to hear Alan Vessey who gave a fascinating talk called Model Engineers and Railways. February's fare was Railway Films and for March there is a treat in store because more pictures from the Newton collection on The Building of the Great Central will be presented by Bill George.
This issue will be published in time to notify you of the meetings on 8th April, and 17th May at 8 pm at the Centre, Chiltern Avenue, Amersham. The meetings are open to all and further details can be obtained from Austin Harland.
---
Notes:
The text in this Quainton Railway Society publication was written in 1978 and so does not reflect events in the 37+ years since publication. The text and photographs are repeated verbatim from the original publication, with only a few minor grammar changes but some clarifying notes are added if deemed necessary. The photos from the original publication are provided as scans in this internet version of this long out of print publication.
Reference:
Amersham Meetings - Quainton News No. 34 - Spring 1978
---
Text © Quainton Railway Society / Photographs © Quainton Railway Society or referenced photographer
Email Webmaster
Page Updated: 17 November 2017