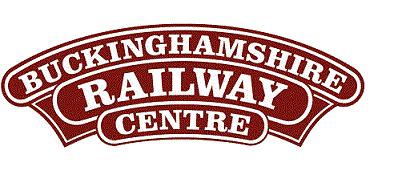 BRC Website Home
Quainton Virtual Stockbook
Quainton News archive - Quainton News No. 35 - Summer 1978

Catering and Bookstall Building Appeal
---
Readers will have noticed that is was resolved at the AGM that the plan for a new sales and refreshments building described on page 19 of the Summer 1977 'Quainton News' has had to be dropped in favour of an Open Brake luggage van for conversion to a catering vehicle. This van will be fitted out with proper equipment and the cost of purchase and internal modifications will be met from the fund. Whereas the original scheme would not have been a profitable venture and could well have seriously hindered the Society's development in other directions, this revised proposal should give members and visitors good service in hygienic surroundings with adequate kitchen facilities. Nevertheless any member who donated or lent money to the fund and does not agree with this alternative scheme can have his contributions returned if he contacts the Treasurer. Meanwhile, as already stated in the report on the AGM, the new 'Catering Vehicle' fund remains open for further contributions which are needed to ensure a first class job is done. If we have any money extra to the van purchase and its fitting out, we might be able to acquire a BR Mk I Open coach to attach to the Catering vehicle and to provide additional attractive seating accommodation. And, as Roy Miller, remarked at the General Meeting, who knows what may happen in the future; perhaps we could travel out of Quainton towards Aylesbury in our own licensed buffet car!
Now we have made the decision to go ahead on the Catering vehicle I think we should say a very much needed and deserved 'thank you' to Mrs Joan Glennie, Mrs Gladys Horsley, Mrs Ann Tayler, Jane Stevens and the other ladies of the Catering Department who have worked since the first Open Days at Quainton for most Bank Holidays serving for nine hours and washing up in very inadequate premises and under very daunting conditions. Not only have they quenched many a parched throat and satisfied the pangs of hunger in many a turn but they have earned the Society valuable income and a lot of goodwill. Well done ladies. We hope you will like the new mobile 'restaurant car'.
---
Notes:
The text in this Quainton Railway Society publication was written in 1978 and so does not reflect events in the 36+ years since publication. The text and photographs are repeated verbatim from the original publication, with only a few minor grammar changes but some clarifying notes are added if deemed necessary. The photos from the original publication are provided as scans in this internet version of this long out of print publication.
Reference:
Catering and Bookstall Building Appeal - Quainton News No. 35 - Summer 1978
---
Text © Quainton Railway Society / Photographs © Quainton Railway Society or referenced photographer
Email Webmaster
Page Updated: 17 November 2017