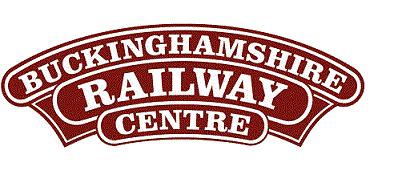 BRC Website Home
Quainton Virtual Stockbook
Quainton News archive - Quainton News No. 37 - Winter 1978 / 9

From the archives
---
Photo:
A A Jackson - Quainton Down Yard, 27th September 1969
Photo:
J R Fairman - Quainton Up Yard, 11th April 1970
Photo:
J R Fairman - Easter Open Day, 28th March 1970
Holy War moved to the Bala Lake Railway in 1975 and re-entered service there in 1978. Note the big wheel in the background.
Photo:
J R Fairman - No. 2, a Fireless 0-4-0 which left Quainton
Barclay locomotive, Maker's No. 1493, built in 1916 came to Quainton from Van den Burgh & Jurgens Ltd, Purfleet and arrived on 2nd March 1970. This picture was taken on 28th March. The engine left on 22nd May 1970 and it was subsequently scrapped. We have two Fireless locomotives preserved at Quainton and one day we hope to restore one to operating condition.
---
Notes:
The text in this Quainton Railway Society publication was written in 1978 and so does not reflect events in the 36+ years since publication. The text and photographs are repeated verbatim from the original publication, with only a few minor grammar changes but some clarifying notes are added if deemed necessary. The photos from the original publication are provided as scans in this internet version of this long out of print publication.
Reference:
From the archives - Quainton News No. 37 - Winter 1978 / 9
---
Text © Quainton Railway Society / Photographs © Quainton Railway Society or referenced photographer
Email Webmaster
Page Updated: 15 October 2015