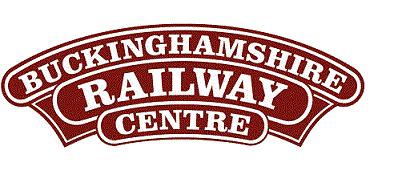 BRC Website Home
Quainton Virtual Stockbook
Quainton News Archive - Quainton News No. 40 - Spring 1980

Footbridge Action - 20th January 1980
---
Photo:
Tony Lyster - A welcome cuppa for the workers from Jo Boait for Frank, Ian Walker, Neville Royce and Dave Simcox.
---
Photo:
Tony Lyster - QRS permanent way special on BR! A Down Engineer's train passes Quainton Road! Flying saucer(?) over the Gents?
---
Notes:
The text in this Quainton Railway Society publication was written in 1980 and so does not reflect events in the 34+ years since publication. The text and photographs are repeated verbatim from the original publication, with only a few minor grammar changes but some clarifying notes are added if deemed necessary. The photos from the original publication are provided as scans in this internet version of this long out of print publication.
Reference:
Footbridge Action - 20th January 1980 - Quainton News No. 40 - Spring 1980
---
Text © Quainton Railway Society / Photographs © Quainton Railway Society or referenced photographer
Email Webmaster
Page Updated: 17 November 2017