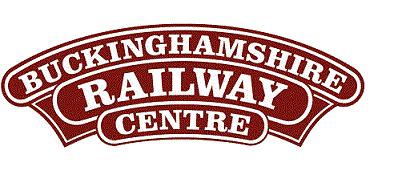 BRC Website Home
Quainton Virtual Stockbook
Quainton News Archive - Quainton News No. 42 - Autumn / Winter 1980 / 81

Join the Quainton Volunteers - No. 7 - Passenger Guards
---
Photo:
Mrs J A E Winters - Quainton, July 1979
---
Are you prepared to take charge of a train?
Do you like the prospect of free travel at Quainton?
We have a number of vacancies for guards. Volunteers will receive a comprehensive training and an examination before passing out and taking charge of a passenger train.
Trevor Paice is our Head Guard and this picture (which was awarded Second Prize in our Photographic Competition) shows Trevor on duty at Quainton. Whistle, hand-lamp, flags, detonators are the stock-in-trade of a guard. He must be alert to the safety of passengers and his train and is responsible for the smooth operation of our internal service. Why not telephone Trevor at Xxxxxxxx Xxxxx xxxxx, now?
---
Notes:
The text in this Quainton Railway Society publication was written in 1981 and so does not reflect events in the 33+ years since publication. The text and photographs are repeated verbatim from the original publication, with only a few minor grammar changes but some clarifying notes are added if deemed necessary. The photos from the original publication are provided as scans in this internet version of this long out of print publication.
Reference:
Join the Quainton Volunteers - No. 7 - Passenger Guards - Quainton News No. 42 - Autumn / Winter 1980 / 81
---
Text © Quainton Railway Society / Photographs © Quainton Railway Society or referenced photographer
Email Webmaster
Page Updated: 17 November 2017