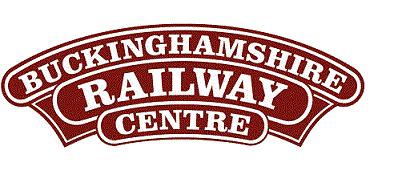 BRC Website Home
Quainton Virtual Stockbook
Quainton News Archive - Quainton News No. 43 - Spring 1981

Join the Quainton Volunteers - No. 8 - Fund Raisers
---
Photo:
Yes! STOP and read this page!
---
First, a question! Ask yourself if you are willing to make 1981 a year with a record income for Quainton. You are? Not necessarily by digging into your pocket-because it's a tough time for many of us facing the recession, but in other ways. Do you know that clean newspapers in 25lb bundles earn us £20 in 3-ton loads (we collect them at the up yard weighbridge) and that scrap copper and brass can provide material for loco and C&W spares? Why not organise a coffee morning for your friends and donate the profits? And what about selling some advertising around the site or encouraging all your friends and relations to use our excellent Sales organisation. Sponsored slimming? Sponsored walks? All good ideas! Now, GO and have a word with Chris Tayler (address on page 24) or Dusty Miller.
---
Notes:
The text in this Quainton Railway Society publication was written in 1981 and so does not reflect events in the 33+ years since publication. The text and photographs are repeated verbatim from the original publication, with only a few minor grammar changes but some clarifying notes are added if deemed necessary. The photos from the original publication are provided as scans in this internet version of this long out of print publication.
Reference:
Join the Quainton Volunteers - No. 8 - Fund Raisers - Quainton News No. 43 - Spring 1981
---
Text © Quainton Railway Society / Photographs © Quainton Railway Society or referenced photographer
Email Webmaster
Page Updated: 18 November 2017