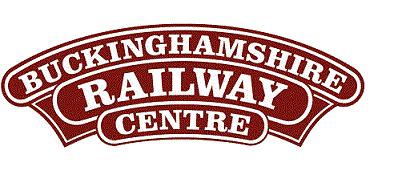 BRC Website Home
Quainton Virtual Stockbook
Quainton News Archive - Quainton News No. 46 - Spring / Summer 1982

Our Appreciation
---
Photo:
E R UpHill - Andrew J Bratton - Hon. Treasurer - 1971 - 1982
---
Thanks to Neville Royce for his work as Chairman of Permanent Way and to Tony Lyster for his services with Publicity in the past months. Members all appreciate the great contributions these stalwarts have made to the development of Quainton.
We also thank Gordon Rodwell for his work on the Executive Committee. His new commitments as Quainton / Granada liaison officer have necessitated him giving up his activities on stationmaster rostering and Sunday gate money duties. Thank you, Roddy, for your work and enthusiasm for 'the cause'.
Lastly, we all thank Andrew Bratton most sincerely for all his hard work as Hon. Treasurer over the past eleven years. Andrew has been moving further away from Quainton and now lives and works at Newport, Gwent - so he was finding it difficult to continue in office. Happily, he has agreed to accept the job of Financial Planning Officer and the Executive Committee feel sure his advice will be of great help to our new Treasurer, Robert Frise, and to the Committee. We are sorry to see Andrew go, but we all remember that contented smile, which signified we had enjoyed a successful Open Day - financially! We also appreciated the care Andrew gave to our garden flower beds at Quainton - a touch of green (gold) fingers?
---
Notes:
The text in this Quainton Railway Society publication was written in 1982 and so does not reflect events in the 32+ years since publication. The text and photographs are repeated verbatim from the original publication, with only a few minor grammar changes but some clarifying notes are added if deemed necessary. The photos from the original publication are provided as scans in this internet version of this long out of print publication.
Reference:
Our Appreciation - Quainton News No. 46 - Spring / Summer 1982
---
Text © Quainton Railway Society / Photographs © Quainton Railway Society or referenced photographer
Email Webmaster
Page Updated: 18 November 2017