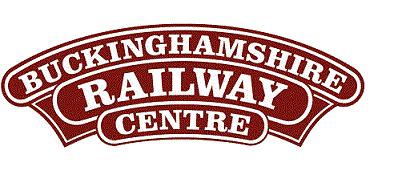 BRC Website Home
Quainton Virtual Stockbook
Quainton News Archive - No. 58 - Autumn / Winter 1985 / 86

Running the Society - The New Administration Structure
---
On 3rd August 1985 an Extraordinary Meeting of the Executive Committee was held in their usual venue, the second Refreshment Coach at Quainton. The purpose of the meeting was to consider and implement the Restructuring of the Society's 'Government'. In July a draft document had been issued to all Executive members and to other Society officers by the Secretary, Roy Miller, for their consideration. The reasons behind the major changes, which have been approved and adopted, were given in Roy's paper, which is reproduced in full in this issue of Quainton News for the benefit of all members. It will be the wish of everyone in the Society that the new Chairmen and Secretaries of the Sub-Committees find their roles as 'Managers' rewarding and administratively successful. We wish them well.
In addition to the alterations to the Structure, there have been a number of improvements in the defined responsibility of those concerned with the administration of some of the paperwork. The new structure and these amendments have been adopted by the Executive Committee and we now have regular meetings of the Full Executive and Commercial Sub-Committee, the Engineering Sub-Committee and the Administration Sub-Committee.
To all members who can manage to come to Quainton for the Annual General Meeting, please note that this will take place at the Quainton Village Hall, on 5th April 1986.
---
Notes:
The text in this Quainton Railway Society publication was written in 1986 and so does not reflect events in the 28+ years since publication. The text and photographs are repeated verbatim from the original publication, with only a few minor grammar changes but some clarifying notes are added if deemed necessary. The photos from the original publication are provided as scans in this internet version of this long out of print publication.
Reference:
Running the Society - The New Administration Structure - No. 58 - Autumn / Winter 1985 / 86
---
Text © Quainton Railway Society / Photographs © Quainton Railway Society or referenced photographer
Email Webmaster
Page Updated: 18 November 2017