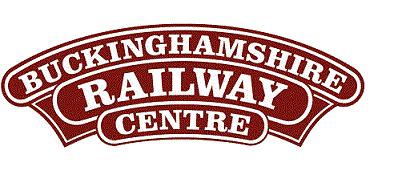 BRC Website Home
Quainton Virtual Stockbook
Quainton News Archive - Quainton News No. 62 - Spring 1987

Working Days
---
Photo:
Gordon Coltas - Class E 0-4-4T No. l at Neasden MPD in 1931. Behind is a Woolwich 2-6-4T of Class K. No. l is still carrying Salter safety valves and tank-top toolboxes - and, judging by the overflow (under the letter 'R'), has just taken water from the column, which is rather reminiscent of our own in the Up Yard at Quainton.
---
Previously Unpublished Photographs Depicting Buckinghamshire Railway Centre Locomotives Before Retirement
---
Photos:
R E Toop - GWR 2-8-2T No. 7200 passing Lydney Junction with a westbound goods train. The loco is carrying an 87E Landore shedplate. To the right are an interesting assortment of parcels. Note the pigeon baskets once a common sight throughout the country, when racing pigeons were released at railway stations.

Tim Edmonds - 0-6-0PT No. L99 (GWR/BR No. 7715) takes a shower at Watford (Metropolitan) after working in from Neasden with the Croxley Tip refuse train - 26th June l969.
---
Notes:
The text in this Quainton Railway Society publication was written in 1987 and so does not reflect events in the 27+ years since publication. The text and photographs are repeated verbatim from the original publication, with only a few minor grammar changes but some clarifying notes are added if deemed necessary. The photos from the original publication are provided as scans in this internet version of this long out of print publication.
Reference:
Working Days - Quainton News No. 62 - Spring 1987
---
Text © Quainton Railway Society / Photographs © Quainton Railway Society or referenced photographer
Email Webmaster
Page Updated: 25 November 2017