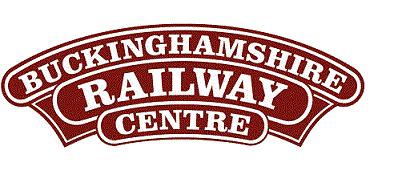 BRC Website Home
Quainton Virtual Stockbook
Quainton News Archive - Quainton News No. 62 - Spring 1987

Editorial
---
Co-operation has to be the name of the game at Buckinghamshire Railway Centre these days. You will see when you read the news section that two major projects were undertaken this winter that had to be finished by the start of the season. For the die-hard regulars this meant getting involved in work they would probably rather have avoided, but, because these jobs were essential to the development of the Centre, most were more than willing to 'muck-in'. Problems have arisen in the past because some people would only work on their own specific projects and not lift a finger to help anyone else. Fortunately, everyone now realises that, with the small numbers of workers who do brave the winter weather, the most productive way forward is to concentrate on one or two major projects - progress really is rapid that way. Let's make 1987 the Year of Co-operation.
As everyone will know, from this edition of Quainton News, new Editors are at the helm. An appreciation of John Fairman's work appears in later pages, but here we would just like to say thanks to John for all his help and encouragement in the preparation of this our first issue.
---
Notes:
The text in this Quainton Railway Society publication was written in 1987 and so does not reflect events in the 27+ years since publication. The text and photographs are repeated verbatim from the original publication, with only a few minor grammar changes but some clarifying notes are added if deemed necessary. The photos from the original publication are provided as scans in this internet version of this long out of print publication.
Reference:
Editorial - Quainton News No. 62 - Spring 1987
---
Text © Quainton Railway Society / Photographs © Quainton Railway Society or referenced photographer
Email Webmaster
Page Updated: 25 November 2017