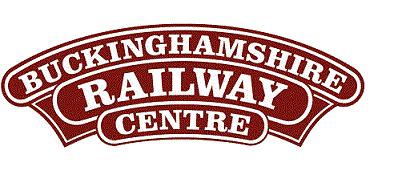 BRC Website Home
Quainton Virtual Stockbook
Quainton News Archive - Quainton News No. 63 - Summer 1987

Shed Noticeboard - 6024 Progress Report
---
Work continues on the overhaul of the boiler at the premises of Engineering Services, where the next job is to fit the new tubeplate. It has been inspected by BR, who are quite happy with the work carried out so far. They will take another look when a hydraulic test is carried out. The latest date for the return of the boiler is towards the end of July.
Work on the chassis has seen the large bore pipework for the atomisers installed, the injectors and associated pipework fitted and the vacuum pipework completed. The brake rigging is being attended to and brake blocks are being fitted. The final connecting rod is due for delivery at about the same time as the return of the boiler.
The tender front and drag box are being worked on and some platework is being replaced. In the water space sacrificial anodes are being fitted to help minimise corrosion - apparently some of the main line approved engines have had great success with them. All fittings for the tender are now to hand and very little work is outstanding, apart from final painting. A complete set of vacuum hoses for the engine and tender are also now in stock.
The main shed doors have now been fitted and the locomotive is now completely secure during the week.
---
Notes:
The text in this Quainton Railway Society publication was written in 1987 and so does not reflect events in the 27+ years since publication. The text and photographs are repeated verbatim from the original publication, with only a few minor grammar changes but some clarifying notes are added if deemed necessary. The photos from the original publication are provided as scans in this internet version of this long out of print publication.
Reference:
Shed Noticeboard - 6024 Progress Report - Quainton News No. 63 - Summer 1987
---
Text © Quainton Railway Society / Photographs © Quainton Railway Society or referenced photographer
Email Webmaster
Page Updated: 25 November 2017