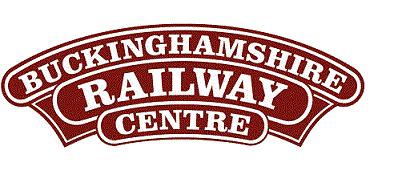 BRC Website Home
Quainton Virtual Stockbook
Quainton News Archive - Quainton News No. 64 - Winter 1987 / 88

Operating News
---
The classes of 1987 have seen two diesel drivers and seven guards passed out. They are drivers G Tyler and R Wornham and guards J Condor, M Goodwin, Mrs P Hopkins, J Newstead, C O'Neil, I Roper and I Start. Three cleaners have also passed their exams and are now passed cleaners. They are A Hogg, D Hopkins and D Wheeler. Congratulations are due to them all.
If any member wishes to become a member of the operating staff, will they please contact Roger Wornham at the Centre. With the increase in operating days, the existing staff have been rather overstretched, so more offers of assistance will be greatly received.
---
Notes:
The text in this Quainton Railway Society publication was written in 1987 and so does not reflect events in the 27+ years since publication. The text and photographs are repeated verbatim from the original publication, with only a few minor grammar changes but some clarifying notes are added if deemed necessary. The photos from the original publication are provided as scans in this internet version of this long out of print publication.
Reference:
Operating News - Quainton News No. 64 - Winter 1987 / 88
---
Text © Quainton Railway Society / Photographs © Quainton Railway Society or referenced photographer
Email Webmaster
Page Updated: 26 November 2017