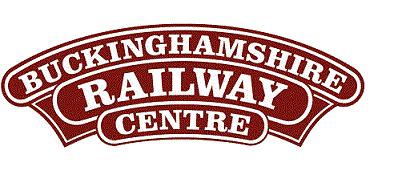 BRC Website Home
Quainton Virtual Stockbook
Quainton News Archive - Quainton News No. 66 - Winter 1989 / 90

LT Brake Van No. B. 557

LT Brakevan
---
During 1988 restoration commenced, the rotten wood in the damaged ends being replaced with new boards. It was then painted in it's original LT livery of grey with red ends. The interior has also been refurbished and repainted green and eggshell.
A table and chairs were constructed and installed on a raised floor, also made was a full length wood and coal store/bench. At this stage a temporary halt was called to restoration, to enable attention to be focused on Osram, which needed to be made presentable for the King Edward I launch. Subsequently a new post was fitted by Brian Wells (the organ man) and all rails with fittings were replaced.
The van is now in use as a restroom for the 6989 working party.
---
Notes:
The text in this Quainton Railway Society publication was written in 1989 and so does not reflect events in the 25+ years since publication. The text and photographs are repeated verbatim from the original publication, with only a few minor grammar changes but some clarifying notes are added if deemed necessary. The photos from the original publication are provided as scans in this internet version of this long out of print publication.
Reference:
LT Brakevan - Quainton News No. 66 - Winter 1989 / 90
---
Text © Quainton Railway Society / Photographs © Quainton Railway Society or referenced photographer
Email Webmaster
Page Updated: 26 November 2017