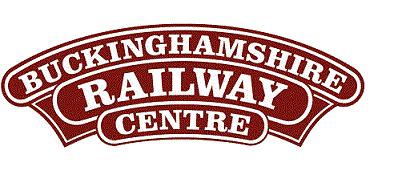 BRC Website Home
Quainton Virtual Stockbook
Quainton News Archive - Quainton News No. 66 - Winter 1989 / 90

BR(WR) Modified Hall Class 4-6-0 No. 6989 Wightwick Hall

6989 Group
---
The bogie is being refurbished at Swindon Heritage, and is expected back early in the New Year. Finances permitting, the loco dragbox will be cut out, and refurbished at Swindon together with various items of valve gear and motion work.
The tender tank has been painted, and the tender frame is being descaled and rustproofed. Many items have been painted and cleaned recently, including the boiler, ashpan, fire-iron tunnel and brakegear. Some motion work and items of brake gear have been fitted to the loco.
New publicity displays are being designed for the locoshed, to keep visitors clearly informed of progress and technical details. Recent purchases include a safety valve bonnet and two cabside window frames. How long before we're back in steam? How long is a piece of string?
---
Notes:
The text in this Quainton Railway Society publication was written in 1989 and so does not reflect events in the 25+ years since publication. The text and photographs are repeated verbatim from the original publication, with only a few minor grammar changes but some clarifying notes are added if deemed necessary. The photos from the original publication are provided as scans in this internet version of this long out of print publication.
Reference:
6989 Group - Quainton News No. 66 - Winter 1989 / 90
---
Text © Quainton Railway Society / Photographs © Quainton Railway Society or referenced photographer
Email Webmaster
Page Updated: 27 November 2017