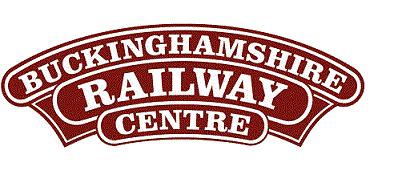 BRC Website Home
Quainton Virtual Stockbook
Quainton News Archive - Quainton News No. 66 - Winter 1989 / 90

Our 21st Birthday
---
As you will be aware 1990 is the 21st anniversary of the founding of our society and to mark the occasion there will -be special celebrations over the May Day Bank Holiday, May 5th to 7th.
The arrangements are in the hands of a small committee headed by Keith Lobley and assisted by his wife Sheila, Colin Ashman and Simon Field, who would be interested to hear from you if you have any ideas that will make this weekend more special, and they would be pleased to borrow any archive material such as early photographs, newspaper articles, etc., to form an exhibition.
Keith and Sheila can be contacted on xxxx xxxxxx and messages for Colin may be left on xxxx xxxxxx.
---
Notes:
The text in this Quainton Railway Society publication was written in 1989 and so does not reflect events in the 25+ years since publication. The text and photographs are repeated verbatim from the original publication, with only a few minor grammar changes but some clarifying notes are added if deemed necessary. The photos from the original publication are provided as scans in this internet version of this long out of print publication.
Reference:
Our 21st Birthday - Quainton News No. 66 - Winter 1989 / 90
---
Text © Quainton Railway Society / Photographs © Quainton Railway Society or referenced photographer
Email Webmaster
Page Updated: 28 November 2017