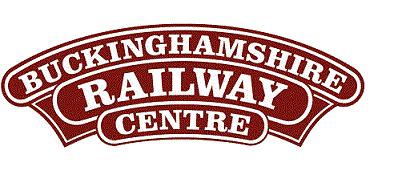 BRC Website Home
Quainton Virtual Stockbook
Quainton News Archive - Quainton News No. 71 - September 1992

Editorial - David P Stribley
---
On 23 June 1992 the 'Times' newspaper published an editorial which portrayed the steam preservation movement in enthusiastic terms (see the letters page of this issue). But is everything in the garden so rosy? Recently your editor was unfortunate enough to visit a so-called 'railway centre' where, after being forced to park in a horrendously rough field, he found that the only activity on offer was a brake van ride on a disgraceful length of track, the only scenery being line upon line of decomposing engines and wagons. The staff there clearly regarded visitors as an irksome interruption to their social day out. Contrast this with major centres such as our own Buckinghamshire Railway Centre, where every effort is made to give value for money, and there is plenty to do and see. Is the brutal truth that there are now too many railway centres? Tin-pot outfits give the movement a bad name. Should they not amalgamate with the large centres on the "together we stand, divided we fall" principle? Please, let us have your views on the matter; who knows we might get a lively correspondence going in Quainton News!
Back to local issues: thanks to all contributors who have responded to Alan Sturrock's call for copy. However, there are still some notable backsliders (you know who you are!). As a result the current Quainton News is thinner than usual. Come on: please help us to keep your magazine rolling.
---
Notes:
The text in this Quainton Railway Society publication was written in 1992 and so does not reflect events in the 20+ years since publication. The text and photographs are repeated verbatim from the original publication, with only a few minor grammar changes but some clarifying notes are added if deemed necessary. The photos from the original publication are provided as scans in this internet version of this long out of print publication.
Reference:
Editorial - David P. Stribley - Quainton News No. 71 - September 1992
---
Text © Quainton Railway Society / Photographs © Quainton Railway Society or referenced photographer
Email Webmaster
Page Updated: 29 November 2017