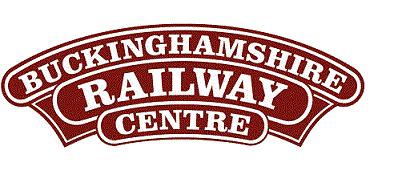 BRC Website Home
Quainton Virtual Stockbook
Quainton News Archive - Quainton News No. 72 - March 1993

Editorial - Alan Sturrock
---
Hope you all had a good Christmas and are now well into 1993 and all that it brings. Now is the time to look back on '92 and see what has been achieved. We had two very good Thomas The Tank weekends, although Thomas (Coventry No.1) was out of ticket for the second occasion. We managed to hire a lookalike from the East Lanes Railway, as Coventry will not be going away for overhaul.
There were Steam on the Met tours by London Underground from Harrow to Amersham, and also the Aylesbury Depot Open day to launch the Turbo trains. Although we were not directly involved, there was plenty of publicity. There was also the Wheelpower weekend with the Turbo trains running to Aylesbury and plenty to see there. The main item was the Aylesbury Centenary Express with the return to steam on our line. There was an Evening Special to Princess Risborough and I am sure many members will remember that ride for some time to come.
Now onto this year. We look forward to the the steaming of 7715. This should take part in several Underground tours and exhibitions. I would like to suggest that we try an idea used before for jobs on the site. Once a month a weekend is set for a particular job such as Locos, depot, track, coaches etc, etc, and as many members as possible do the same work. This would help departments know when to carry out some of the bigger jobs.
---
Notes:
The text in this Quainton Railway Society publication was written in 1993 and so does not reflect events in the 20+ years since publication. The text and photographs are repeated verbatim from the original publication, with only a few minor grammar changes but some clarifying notes are added if deemed necessary. The photos from the original publication are provided as scans in this internet version of this long out of print publication.
Reference:
Editorial - Alan Sturrock - Quainton News No. 72 - March 1993
---
Text © Quainton Railway Society / Photographs © Quainton Railway Society or referenced photographer
Email Webmaster
Page Updated: 01 December 2017