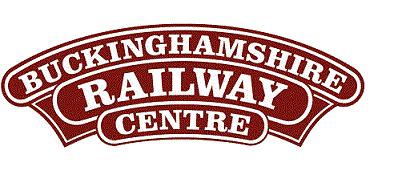 BRC Website Home
Quainton Virtual Stockbook
Quainton News Archive - Quainton News No. 72 - March 1993

From the Carriage Shop - June and Dennis Vass
---
Efforts to raise money for the "Ten Million Pennies Appeal" to pay off the mortgage to purchase our land have continued throughout the year. At "close of play" on Christmas Eve the total raised from all sources since the appeal was launched stood at £29,164, an increase of more than £2,250 over the report in qn No. 71. This includes the proceeds from the 1992 Society Draw.
The Carriage Shop pond attracted just over £150 during 1992 with the result that the total raised from this source since the inception of the scheme stands at £907.
Thank you one and all for your support. The effort will continue during 1993. So if you have some pennies to spare please throw them in the pond (open 24 hours a day!) and help to achieve the first £1,000.
The up-to-date figure for the Appeal will continue to be displayed outside the Carriage Shop.
---
Notes:
The text in this Quainton Railway Society publication was written in 1993 and so does not reflect events in the 20+ years since publication. The text and photographs are repeated verbatim from the original publication, with only a few minor grammar changes but some clarifying notes are added if deemed necessary. The photos from the original publication are provided as scans in this internet version of this long out of print publication.
Reference:
From the Carriage Shop - June and Dennis Vass - Quainton News No. 72 - March 1993
---
Text © Quainton Railway Society / Photographs © Quainton Railway Society or referenced photographer
Email Webmaster
Page Updated: 01 December 2017