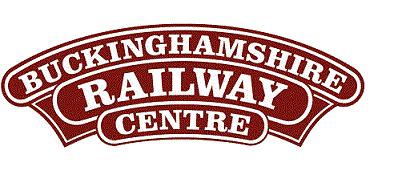 BRC Website Home
Quainton Virtual Stockbook
Quainton News Archive - Quainton News No. 97 - April 2007

Letters to the Editor
---
Member 2595, Tony Davies of Thirsk, North Yorks, wrote:
I greatly enjoyed my visit to the Centre last October, on the occasion of 30585 returning to steam. It was also particularly good to have a glimpse of the LWSR Luggage Van 5025, and I thought you might like to have copies of my photographs taken on 21st May 1966. These were taken during the course of a car outing - at that time I was working in Bracknell, Berkshire. It was always a pleasure to look out for this van on my many trips down the Exeter line (invariably, in pre-1967 days behind steam). So I was very pleased, many years ago now, to learn of the restoration of this van - and what a good job was made of it! It was a real pleasure to see it again last October. Thank you. I enclose a donation - please put it towards a project at Quainton. With all good wishes for this year.
Tony Davies.
---
Notes:
The text in this Quainton Railway Society publication was written in 2007 and so does not reflect events in the 7+ years since publication. The text and photographs are repeated verbatim from the original publication, with only a few minor grammar changes but some clarifying notes are added if deemed necessary. The photos from the original publication are provided as scans in this internet version of this long out of print publication.
Reference:
Letters to the Editor - Quainton News No. 97 - April 2007
---
Text © Quainton Railway Society / Photographs © Quainton Railway Society or referenced photographer
Email Webmaster
Page Updated: 01 December 2017