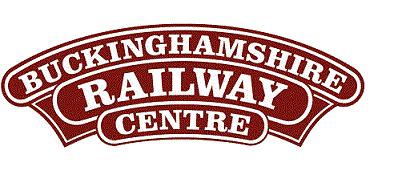 BRC Website Home
Quainton Virtual Stockbook
Quainton News Archive - Quainton News No. 98 - October 2007

Times Past - GCR Centenary Special 1999
---
Photo:
M Hunt - Nunney Castle up front and King Edward I at the rear arriving Quainton on the second run of the day
---
The GCR was officially opened on 9th March 1899. On 2nd January 1960 Express services were cut back and in March 1963 local trains on many parts of the route were cancelled and many local stations were closed. In 1965, the express freight and parcels service was killed off. In the early hours of Sunday 4 September 1966 the final steam hauled train from Marylebone to Nottingham ran over the line and the Great Central ceased to be a trunk route. (See qn 92).
A diesel service ran over the stretch of line between Nottingham and Rugby for a few more years but the final curtain came down on 3 May 1969 when the diesel service was withdrawn. Thirty years on, the Centenary of the opening of the GCR was celebrated and saw 5029 Nunney Castle and 6024 King Edward I running 2 specials from Aylesbury to Quainton.
---
Notes:
The text in this Quainton Railway Society publication was written in 2007 and so does not reflect events in the 7+ years since publication. The text and photographs are repeated verbatim from the original publication, with only a few minor grammar changes but some clarifying notes are added if deemed necessary. The photos from the original publication are provided as scans in this internet version of this long out of print publication.
Reference:
Times Past - GCR Centenary Special 1999 - Quainton News No. 98 - October 2007
---
Text © Quainton Railway Society / Photographs © Quainton Railway Society or referenced photographer
Email Webmaster
Page Updated: 01 December 2017