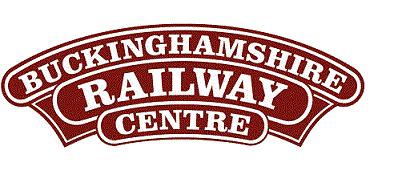 BRC Website Home
Quainton Virtual Stockbook
Quainton News Archive - Quainton News No. 98 - October 2007

GWR 72XX Class 2-8-2T No. 7200

7200 Update - Eric Miller
---
Work is progressing on 3 fronts. On the frame, 3 brake gear chains have been repaired and all 8 are now fitted. Also, inside the frame, covers and new felt seals are being fitted to the driving wheel bearings and 5 are in place.
In the machine shop, the vacuum brake cylinder is being assembled with new trunnions and tie rods are being machined as well as parts for the valve gear.
On the bunker, the remaining side plate and most of the rivets have been removed. The bottom, inside the riveted framework and the baffle plates are being cut out in order to drop the bottom out for a new one to be shaped and welded in place, together with new baffle supports.
---
Notes:
The text in this Quainton Railway Society publication was written in 2007 and so does not reflect events in the 7+ years since publication. The text and photographs are repeated verbatim from the original publication, with only a few minor grammar changes but some clarifying notes are added if deemed necessary. The photos from the original publication are provided as scans in this internet version of this long out of print publication.
Reference:
7200 Update - Eric Miller - Quainton News No. 98 - October 2007
---
Text © Quainton Railway Society / Photographs © Quainton Railway Society or referenced photographer
Email Webmaster
Page Updated: 01 December 2017