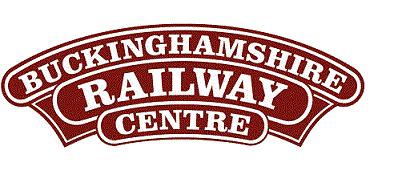 BRC Website Home
Quainton Virtual Stockbook
Quainton News Archive - Quainton News No. 98 - October 2007

Raffle News - Eric Miller
---
Opinions were divided about increasing the price of the raffle tickets to £1 - if the system isn't broken why mend it? From a straw poll of some of the members it was decided to try an increase and to the end of August the takings are way up, in excess of £1300. Set against this is an increase in the prize money, partly offset by a small reduction in the cost of printing.
Particularly pleasing is the early response by members, as money paid in goes to help our bank balance and keeps down the interest on our account.
As you may know, the cost of restoring No 66 has gone up considerably since the first estimate (as is often the case of course). So if you have any outstanding tickets please return them, or i£ you want some more contact me via the office and I will be pleased to oblige. We still have months to go so members please go to it and my thanks for your support so far.
---
Notes:
The text in this Quainton Railway Society publication was written in 2007 and so does not reflect events in the 7+ years since publication. The text and photographs are repeated verbatim from the original publication, with only a few minor grammar changes but some clarifying notes are added if deemed necessary. The photos from the original publication are provided as scans in this internet version of this long out of print publication.
Reference:
Raffle News - Eric Miller - Quainton News No. 98 - October 2007
---
Text © Quainton Railway Society / Photographs © Quainton Railway Society or referenced photographer
Email Webmaster
Page Updated: 01 December 2017