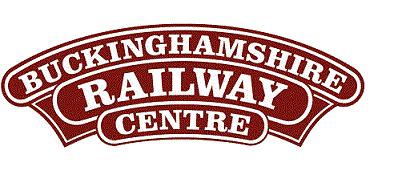 BRC Website Home
Quainton Virtual Stockbook
Quainton News Archive - Quainton News No. 98 - October 2007

The Other Two - Chris Andrew
---
The sight and sound of both Beattie 2-4-0Ts working at Quainton has been a delight; their age and uniqueness making it all the more special. However, Quainton has been host in the past to another pair of similarly unique 2-4-0Ts which regularly stopped at its platforms. These were the only two 2- 4-0 T engines that came into LNER stock at the Grouping. Survivors from the Manchester, Sheffield and Lincolnshire designed by Charles Sacre and built in 1881, they were Great Central Class E8s. Numbered 450B and 449B, they were retained to work the service between Aylesbury and Verney Junction. They only lasted until October 1924 and never received their re-numbering or LNER livery.
---
Photos:
Photo reproduced from LNER Locomotives by D Bradford Barton Publishers - 450B at Neasden in July 1922
---
Notes:
The text in this Quainton Railway Society publication was written in 2007 and so does not reflect events in the 7+ years since publication. The text and photographs are repeated verbatim from the original publication, with only a few minor grammar changes but some clarifying notes are added if deemed necessary. The photos from the original publication are provided as scans in this internet version of this long out of print publication.
Reference:
The Other Two - Chris Andrew - Quainton News No. 98 - October 2007
---
Text © Quainton Railway Society / Photographs © Quainton Railway Society or referenced photographer
Email Webmaster
Page Updated: 02 December 2017