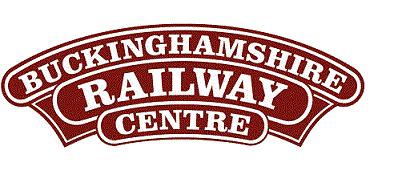 BRC Website Home
Quainton Virtual Stockbook
Quainton News Archive - Quainton News No. 99 - April 2008

Chairman's Report - Andrew Bratton
---
Although we managed to stabilise the finances in 2007, it was a disappointment to me that we did not do better. The web site, which I believe is now used by the majority of our visitors, was not well maintained. There were a number of opportunities missed, not least of which was the wonderful commercial vehicle rally which was omitted from the leaflet, the Norwich Union car rally which only a handful of members witnessed, and the lack of forward publicity for our Autumn Steam Gala. No attempt was made to reintroduce gift aid on admissions.
It became clear to the Executive that, despite the additional cost, we could no longer afford not to have a general manager to ensure that we all pulled in the same direction and capitalised on all the opportunities. To try and ensure we selected the best candidate for the position of GM, we engaged an employment agency but to our surprise they could not find anybody who met more than half of the attributes we specified. Thankfully we found a candidate through the preserved railway network who met the specification. Janet Small started with us this February and has already made her mark. For those volunteers who may have strayed for lack of direction, why not give us another try. There is a great deal going on.
---
Notes:
The text in this Quainton Railway Society publication was written in 2008 and so does not reflect events in the 6+ years since publication. The text and photographs are repeated verbatim from the original publication, with only a few minor grammar changes but some clarifying notes are added if deemed necessary. The photos from the original publication are provided as scans in this internet version of this long out of print publication.
Reference:
Chairman's Report - Andrew Bratton - Quainton News No. 99 - April 2008
---
Text © Quainton Railway Society / Photographs © Quainton Railway Society or referenced photographer
Email Webmaster
Page Updated: 02 December 2017