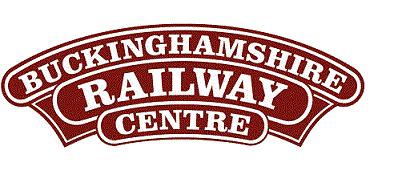 BRC Website Home
Quainton Virtual Stockbook
Quainton News Archive - Quainton News No. 99 - April 2008

Steam Gala Report 21 Oct 07 - Sheila Lobley
---
Photos:
Sheila Lobley - Five in steam
Robin Humber was out and about early and captured this atmospheric shot of the locos being prepared for their days work
---
A good number of visitors turned up for the event, particularly those who wanted to photograph plenty of steam. Five engines were in steam: Beattie ran the passenger service in the morning, joined by Met 1 in the afternoon, topping and tailing the Mk I coaches. In the Down Yard, Gibraltar ran the Open Wagon in the morning, with Swanscombe and Rokeby topping and tailing with the Vintage Coaches; then they changed places, crossing over for Vintage Train passenger rides, while Gibraltar took the freight.
Mid-afternoon the visitors were treated to the 5 engine line up from the vantage point of the footbridge. The invisible engine in the picture is Rokeby - the one at the back, making all the steam!
---
Notes:
The text in this Quainton Railway Society publication was written in 2008 and so does not reflect events in the 6+ years since publication. The text and photographs are repeated verbatim from the original publication, with only a few minor grammar changes but some clarifying notes are added if deemed necessary. The photos from the original publication are provided as scans in this internet version of this long out of print publication.
Reference:
Steam Gala Report 21 Oct 07 - Sheila Lobley - Quainton News No. 99 - April 2008
---
Text © Quainton Railway Society / Photographs © Quainton Railway Society or referenced photographer
Email Webmaster
Page Updated: 02 December 2017