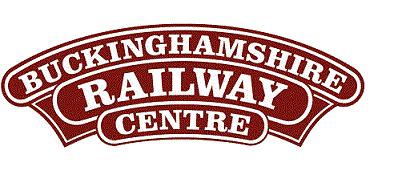 BRC Website Home
Quainton Virtual Stockbook - Quainton Publications

Quainton Stock List 1969 - 2nd Edition
---
Foreward
At Quainton Railway Preservation Centre we are planning to keep alive a small piece of history. Over the past eight years the Society and its members have been building up a comprehensive collection of Historical Railway Vehicles, details of which are given in this publication. At first these relics were stored in temporary depots, but now the majority have moved into their new permanent home at Quainton. Now members of the Society are busy cleaning and renovating these unique survivors of past glories so that once again Steam Locomotives can be seen in action and the public will occasionally be able to take a ride in an antique wooden coach restored to its Victorian splendour. Parents will see once again the sights so common in their youth and children will have a chance to see a 'living' museum of rail transport, not just lifeless machinery in glass cases, but working again bringing history to life.
How will it all be achieved? Well, come along to Quainton and see what has already been accomplished. The site for the new Preservation Centre has been purchased, the money raised by members and public donations. The Rolling Stock is also secured and the work of restoring it has commenced, but more help is needed before our final goal is achieved. We still have to purchase the track at Quainton and buildings must be erected to house our Rolling Stock. YOU can help by becoming a member of this exciting new Society. For full details of membership just fill in the form below and send it off today. Alternatively membership forms are available at Quainton.
---
Notes:
The text in this Quainton Railway Society publication was written in 1969 and so does not reflect events in the 48+ years since publication. The text is repeated verbatim from the original publication, with only a few minor grammar changes but some clarifying notes are added if deemed necessary.
This was a typed and duplicated list, the quality of which very much reflects the technology of the day. It is presented here for historical interest only.
Reference:
Quainton Stock List 1969 - 2nd Edition
---
Text © Quainton Railway Society / Photographs © Quainton Railway Society or referenced photographer
Email Webmaster
Page Updated: 21 October 2017