BRC Website Home
Quainton Virtual Stockbook
Quainton News Archive - Quainton News No. 100 - October 2008

Back Cover Photographs
---
Photo:
Andrew Bratton - A fine shot full of interest, of Beattie and 2087 in action during the August Bank Holiday. It looks, on first glance, as if 2087 has a real miscellany of rolling stock in tow.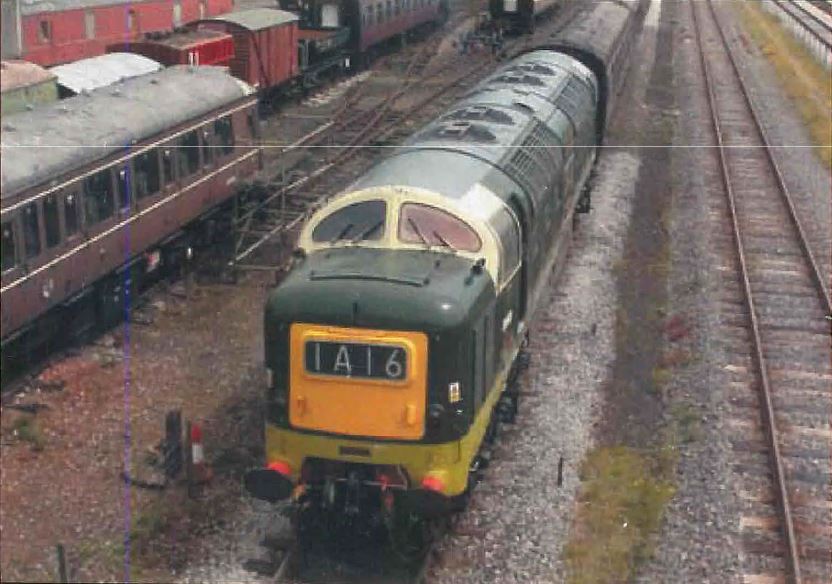 Photo:
Richard Senior of the DPS - Deltic D9009 Alycidon powers past the VAMES during the Napier Powerex 200 event on 21 June
---
Notes:
The text in this Quainton Railway Society publication was written in 2008 and so does not reflect events in the 6+ years since publication. The text and photographs are repeated verbatim from the original publication, with only a few minor grammar changes but some clarifying notes are added if deemed necessary. The photos from the original publication are provided as scans in this internet version of this long out of print publication.
Reference:
Back Cover Photographs - Quainton News No. 100 - October 2008
---
Text © Quainton Railway Society / Photographs © Quainton Railway Society or referenced photographer
Email Webmaster
Page Updated: 02 December 2017