BRC Website Home
Quainton Virtual Stockbook
Quainton News Archive - Quainton News No. 102 - October 2009

Carriage and Wagon Stock
---
QN is conscious that our collection of carriages and wagons receives scant coverage compared with the locomotives. To remedy this situation we are featuring some of the wagons that have recently received much needed attention from our volunteers, lead in many instances by Andrew Bratton, who must like painting on a grand scale. They now look splendid and are a credit to the Collection.
There is still much to do since the stock is not yet kept under cover to slow down the ravages of the elements. I am sure Andrew would appreciate any help you can give on his future projects.
---
Photo:
J Jackson - 20 Ton Hopper Grain Van No. B885280 was purchased by the QRS from Dover Wood & Co. Ltd., in Kentford, Suffolk. It arrived at Quainton in May 1991. Here it rests resplendent in the down yard in June 2009 with a new coat of paint by Andrew Bratton, Lewis Yates and sign writing by David Matthews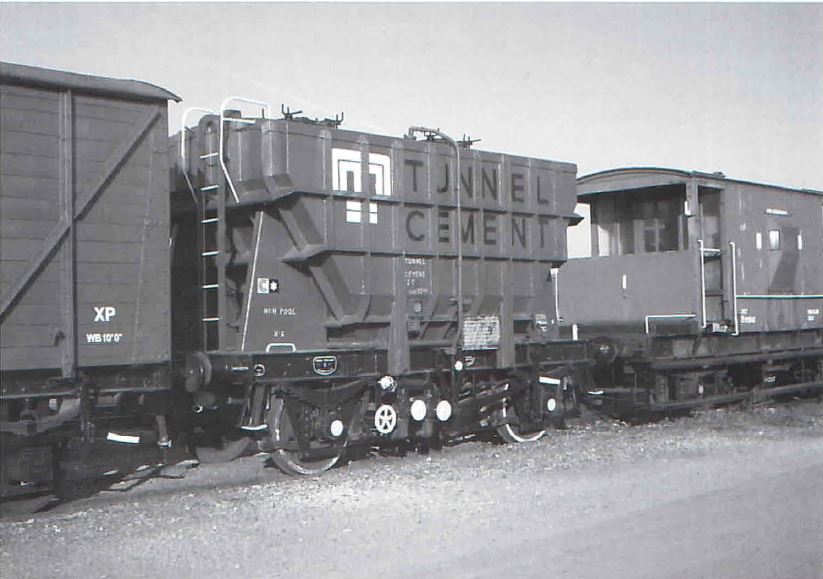 Photo:
J Jackson - Tunnel No. 6 is believed to be the only survivor of this specialist vehicle from the 1900 that were built. It was donated to the Society by Castle Cement of Pitstone, and has been restored to their original livery by Andrew Bratton with a little help from Charlie Jones
Photo:
J Jackson - Portland Cement Chalk Tippler recently repainted by Andrew Bratton, John Porter and Peter Davis with sign writing by David Matthews
---
Notes:
The text in this Quainton Railway Society publication was written in 2009 and so does not reflect events in the 5+ years since publication. The text and photographs are repeated verbatim from the original publication, with only a few minor grammar changes but some clarifying notes are added if deemed necessary. The photos from the original publication are provided as scans in this internet version of this long out of print publication.
Reference:
Carriage and Wagon Stock - Quainton News No. 102 - October 2009
---
Text © Quainton Railway Society / Photographs © Quainton Railway Society or referenced photographer
Email Webmaster
Page Updated: 02 December 2017