BRC Website Home
Quainton Virtual Stockbook
Quainton News Archive - Quainton News No. 15 - March 1973

Cover Photograph
---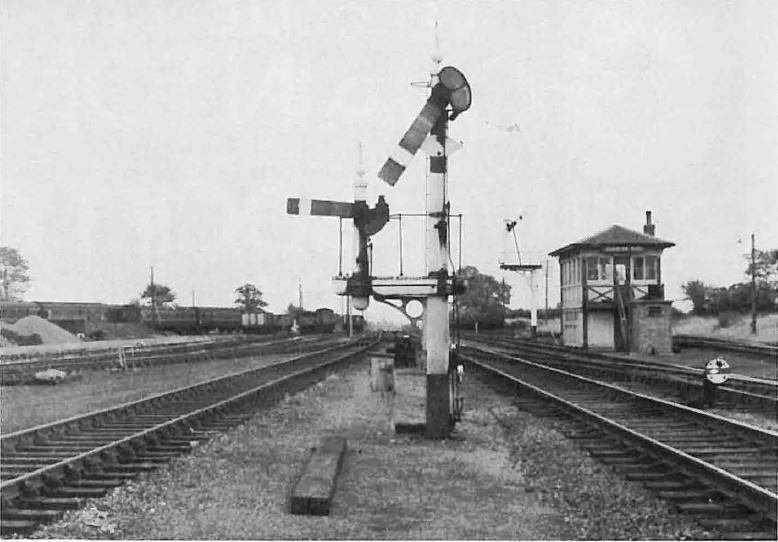 Photo:
N D Mundy - All Clear For 1973!
---
It seems appropriate to open the first issue of 1973 with a picture of the up starting signal at Quainton at 'clear'. This view was taken on 24 October 1964 and shows the signal box and track on the Aylesbury side of the station. In the yard there is condemned coaching stock including a vehicle from the famous Coronation Scot train, a first class carriage, M1071M. The caption is 'All Clear for 1973', so now its up to you to enjoy the year at Quainton!
---
Notes:
The text in this Quainton Railway Society publication was written in 1973 and so does not reflect events in the 40+ years since publication. The text and photographs are repeated verbatim from the original publication, with only a few minor grammar changes but some clarifying notes are added if deemed necessary. The photos from the original publication are provided as scans in this internet version of this long out of print publication.
Reference:
Cover Photograph - Quainton News No. 15 - March 1973
---
Text © Quainton Railway Society / Photographs © Quainton Railway Society or referenced photographer
Email Webmaster
Page Updated: 21 October 2017